We often hear about clean beauty being essential for those living with certain dermatological conditions, since it comes in direct contact with your skin every day. It's interesting because clothing does as well and is frequently left out as an enabler for allergies and reactions. Certain textiles and the way they are manufactured in the traditional market are known to cause contact dermatitis, body acne, eczema, and other inflammatory conditions.
In the sustainable fashion sector, you are much more likely to find honeyed clothing, as the pieces are consciously prioritizing both the consumer and the planet by eliminating toxic processes. This means that there is a particular set of guidelines to be met in order for the clothing to be considered mindful, similar to this curated checklist for sensitive skin consumers.
Natural Dyes
Roots, fruit, leaves, and bark have been used to dye fabrics since 2600 BC. It's a slow and rich process that is made from natural and medicinal sources. There are no harmful additives such as finishing agents or flame retardants like synthetic colors. 
Natural dyes produce high levels of antimicrobial activity, prevent odor from unwelcome bacteria, and protect delicate skin from sunburns due to UV ray properties. Garments created from artificial pigments have the opposite effect because most dyes are water-soluble, and sweat from the body can transfer to the skin, irritate it, and develop an allergy. 
Additionally, natural dyes allow us to bond with our earth by their therapeutic qualities and the soothing reflection of color and organic aesthetics they bring from the outside world. It can be incredibly therapeutic and a meditative medium to relax the body and ward off any unwanted tenderness internally.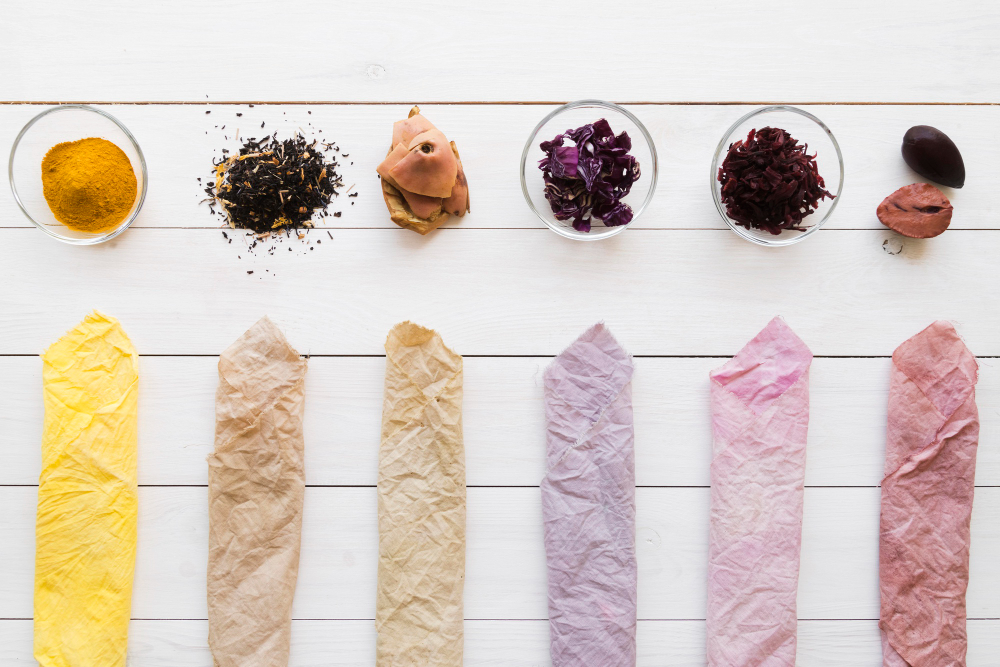 Breathable Fabric
In today's society, our bodies are always under some form of stress, and it can be incredibly uncomfortable inwards and outwards.
Wearing fabrics like cotton and bamboo is beneficial with their feather-like tendencies and will restfully sit on your skin. Because of their breathability and softness, these materials are employed as wound dressings. Bamboo also has anions that assist in cleansing the blood, soothing the nervous system, and reducing allergy symptoms.
They are ideal materials to wear in any season to avoid skin triggers like dampness and friction. It's best to stay clear from clothing containing polyester, rayon, and nylon, as they are hydrophobic fibers inclined to trap moisture.
Simple Lining
Moving seamlessly can be difficult when bunching and pinching are consistently happening throughout the day. You want your clothing to give you a delicate hug of affirmation, not leave you feeling overwhelmed.
Undergarments are notoriously known to do this and be overly constricting. Raw cut edges and flatlock seams provide more of a second skin without the worry of bands and thick lining digging into your skin, which can cause abrasions, atopic dermatitis, and keratosis pilaris, especially if you are a person who does shave.
These types of garments are typically curated from buttery soft lyocell fibers that also combat bacteria growth while layering other pieces of clothing. 
Approved Clothing
When you have experienced the agony of painful reactions time and time again, it can be difficult to put trust in clothing.
There are organizations like Allergy UK that proudly approve allergy-friendly clothing companies and beyond. For instance, brands like Eczema Clothing received the seal of approval by having their entire cotton comfort range scientifically assessed and authorized by qualified dermatologists on behalf of the organization. 
The certification indicates that the product has been carefully evaluated as acceptable for those living with allergies to dust mites, latex, synthetic fibers, eczema, and universally sensitive skin. 
Washing Before Wearing
It's an unspoken rule to wash baby garments after purchasing them. But just because we are adults doesn't mean there should be a lack of cautiousness. 
Garments can pick up irritants and dirt along their journey, such as the warehouse to your home and in-store by employees and customers. Microscopic organisms are not made to be seen with the naked eye, so don't be fooled if there isn't necessarily visible dirt. 
Since most popular laundry detergents contain over 25 toxic chemicals and other additives that are left untraced, you should look out for brands that are transparent about their ingredients, like Puracy. They collaborated with chemists and pediatric doctors to create a natural solution that was mindful of anyone with allergies and hypersensitive skin, gentle on fabrics, and tackled dirt.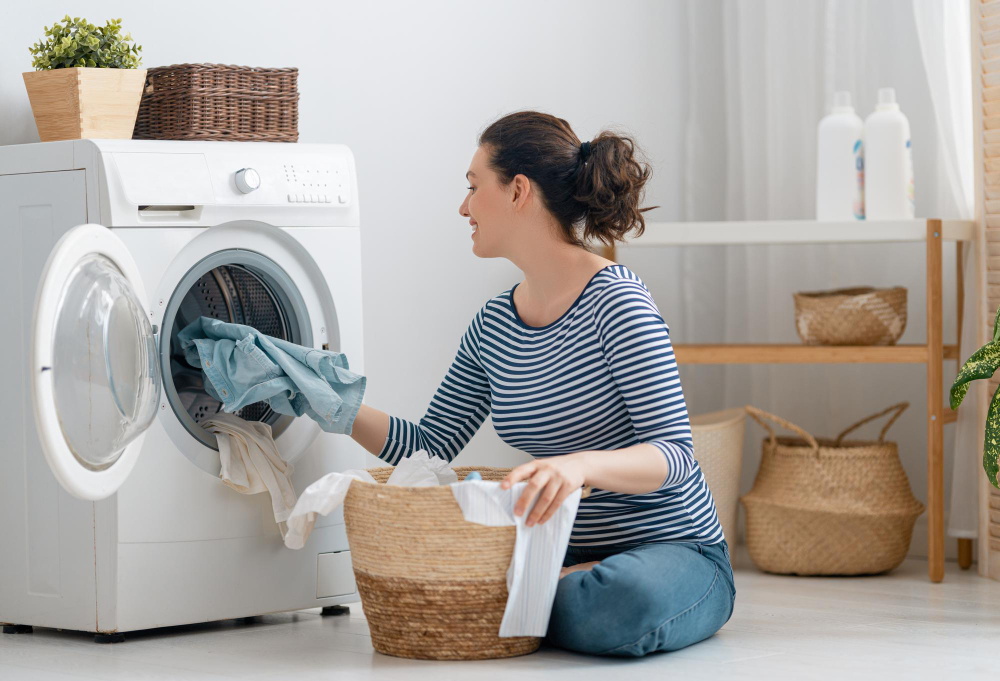 Conclusion
Even if you don't necessarily have sensitive skin, it's essential to become educated on how brands manufacture their goods and advocate for a less irritable future for both the planet and consumers. 
source
The article is sourced from the internet. Click the "Source" button to view the original content. If there is any copyright infringement, please contact our team for removal.