It's a big deal with your teen gets their period. Make sure you fully prepare them for school with this handy checklist.
When you're the parent of a menstruating teen, you need to be ready to handle all kinds of period woes, from surprise spotting to menstrual cramps to tampon shortages in the bathroom!
Most importantly, you need to prepare them to tackle their period when they're in school. Since they'll be spending the majority of their days in class and away from home, you won't always be there to have their back. But not to worry. With the right tools, supplies, and prep work, your teen will have everything they need to handle their periods.
So, ready to give your teen the best period experience ever in school? Here's the ultimate period school checklist for managing periods.
🔲 Backpack – Ideally, their backpack should have lots of handy pockets and compartments where your teen can store their menstrual products, underwear, and medication.
🔲 Comfortable clothes – It never hurts to arm your teen with an extra pair of pants or sweater that they can leave in their locker, just in case they have a leak and want to cover up their bum, or want to change into new clothes entirely.
🔲 Period product of their choice – Whether it's tampons, pads, menstrual cups, or period underwear, your teen's going to want extras when they're in school. You may also want to check with their school as some schools already distribute these products for free! If you're opting to pack period underwear for your teen, make sure to pack a wet bag where they can store their used undies. Kt by Knix has Period Kits that already come with a reusable bag!
🔲 Pain relievers – If your teen suffers from menstrual cramps, headaches, back pain, or whatever ailment during their period, they'll want to go to school with some over-the-counter ibuprofen (Advil, Motrin) or naproxen sodium (Aleve).
🔲 Water – It's important to stay hydrated when you're on your period, so make sure your teen has packed a water bottle for class and is refilling it several times a day. If they're dehydrated, they can feel tired, dizzy, and crabby—which are especially no fun when they're menstruating.
🔲 Snacks – Pack whatever your teen likes to eat! Take it one step further and get them something that will help relieve their cramps, such as dark chocolate, fruits, veggies, nuts, and popcorn.
🔲 A cute note! – Okay, this is not super necessary but we think it would be really sweet to include a short message in your teen's backpack, letting them know they rock! You could handwrite it or print it out. Either way, we think your teen will love to read a confidence-boosting note while they're on their period.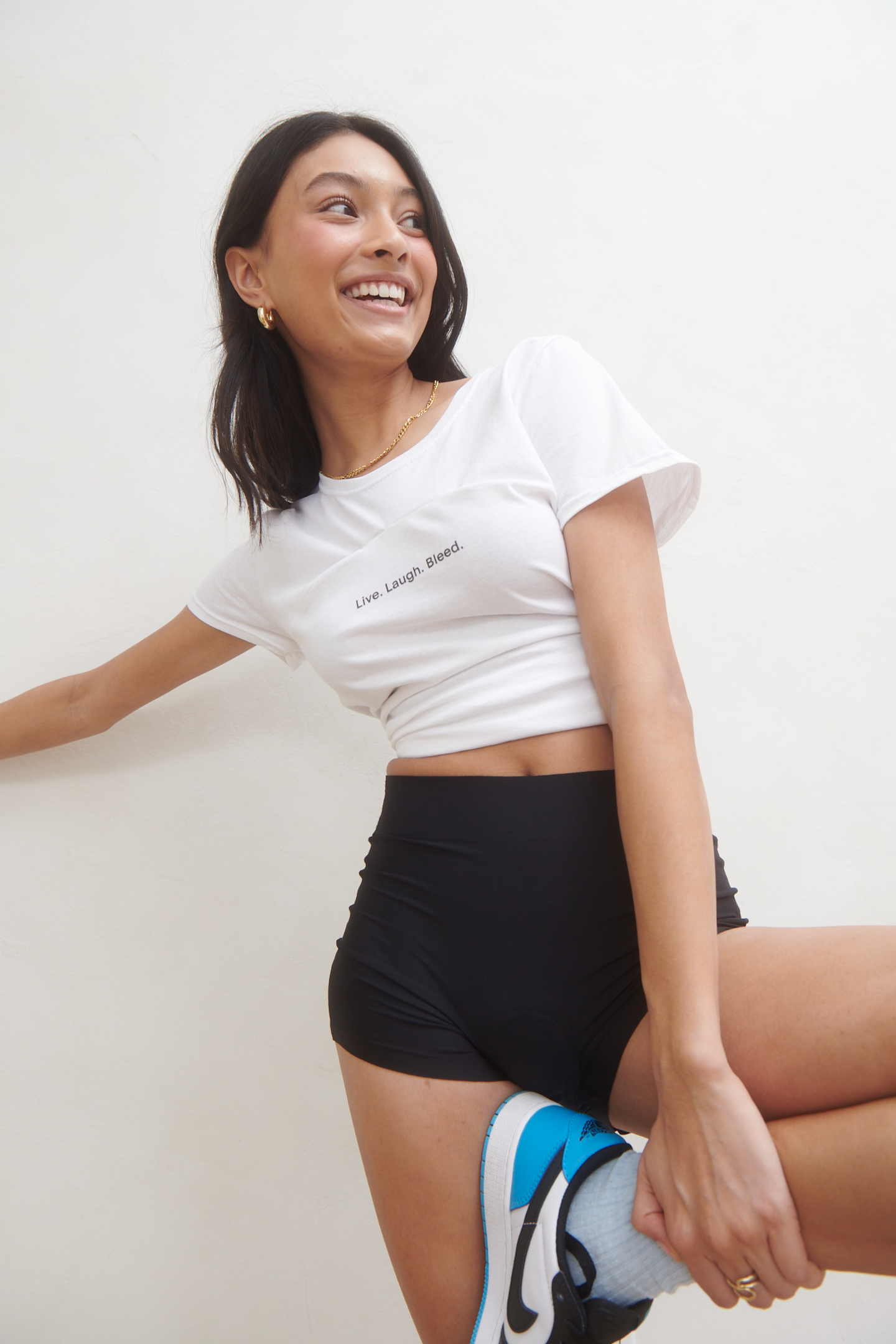 Bonus: Want to make a special period kit for your teen? Here's a

GUIDE

 on how to create your teen's very own Period Survival Kit.

source
The article is sourced from the internet. Click the "Source" button to view the original content. If there is any copyright infringement, please contact our team for removal.